UFR Can Handle All Of Your Fleet and Vehicle Repair Needs!
What Are Your Fleet Maintenance Requirements?
The importance of having any vehicle regularly maintained by a qualified technician is a known fact. Having a maintenance schedule in place ensures your vehicle is at its' peak performance and reliability.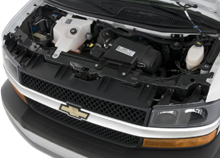 MAINTENANCE
MAINTENANCE
UFR provides superior maintenance service which helps keep fleet vehicles running efficiently, reduces fuel costs and mechanical failures.
CUSTOMER SERVICE
CUSTOMER SERVICE
Ultimate Fleet Repair guarantees customer satisfaction! UFR takes pride in providing the best service and having the most experienced technicians in the industry.
MOBILE REPAIR
MOBILE REPAIR
Ultimate Fleet Repair's Service Vehicles Are Equipped to Manage Repairs from Class 8 Semi Tractors & Trailers, to Dock Trucks and Passenger Vehicles.
We're Hiring Experienced Automotive Technician/Mechanics
Ultimate Fleet Repair is seeking many mechanics/technicians to join our team. We have many different employment options – FT, PT, nights only, Saturday only – We want to work with your schedule. Click to learn more about career opportunities at Ultimate Fleet Repair.
SATISFACTION GUARANTEE
Ultimate Fleet Repair guarantees customer satisfaction! UFR takes pride in providing the very best service and having the most qualified technicians in the industry.
Whether you are bringing in a Dodge Sprinter or a Freightliner semi-truck, our staff is well versed on all makes and models and will take care of your repair needs. We have technicians that came from car dealerships, trucking companies, fleet repair shops, and even the airlines. We can cover everything and that's our personal guarantee!
SPECIALIZED TRANSPORTER SERVICE
UFR's Certified technicians are available to repair / service any Sprinter, ProMaster or Ford Transit vans in our full service repair shop. No matter what the situation, give UFR a call. If you are looking for expert Transporter repair/service, contact us at UFR!
UFR has trained Sprinter repair technicians on hand with experience repairing cargo vans, mobile work vans to camper vans.
We're local – in Eagan – call or stop by.
Testimonials
"When I picked up my RV to go on a road trip the yellow engine service light was on. I was a bit uneasy about leaving without knowing if it was serious or not. Gary saved the day… In about .5hr my fault was cleared and the problem fixed."
"Five Stars! Excellent repair work!"
"Just wanted to say an extra special thank you for having your guys work late tonight to get our truck back on the road. We are so blessed. Tom did a great job with his work and we appreciate him staying late when he had plans to go out of town. So thank you for running a great business with guys that go the extra mile."
VEHICLE BRANDS WE SERVICE
Brands include: Ford, Volvo, Dodge, Chevrolet, Detroit Diesel, Caterpillar, INTERNATIONAL, Freightliner, Great Dane, Capacity, Workhorse, Isuzu Truck, Sprinter, Cummins, Mitsubishi Fuso, Utilimaster, Sterling Trucks, and Western Star.
Fleet Maintenance and Repair
Does your Fleet Vehicle need Scheduled Maintenance or a Repair?
Contact Our Qualified Fleet Service Team Today!
Only takes a few seconds!